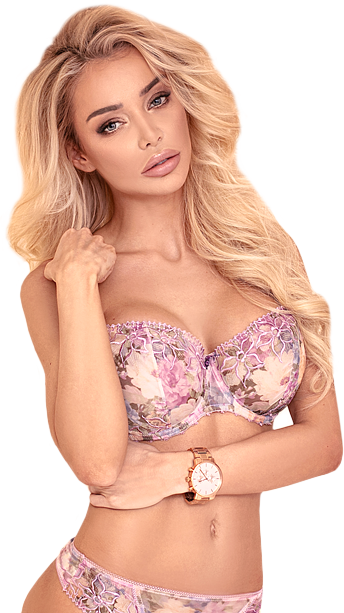 Alleen toegang voor volwassenen!
Deze website bevat naakt, expliciete sexuele content en sexueel taalgebruik.
De site dient alleen bezocht te worden wanneer je de minimale leeftijd van 18 jaar hebt bereikt en op een legale locatie bent vanwaar je de site bezoekt. Met het bezoeken van deze website bevestig je dat je minimaal 18 jaar bent en akkoord gaat met onze Algemene Voorwaarden en privacy statement. Met Ieder ongeautoriseerd bezoek overtreed je wellicht wetgeving van het land waarin je je bevind.Omdat Topescort.nl op geen enkele wijze de content die getoond word Creëert of produceert; dienen alle advertenties te voldoen aan onze leeftijd en content regels. Topescort.nl hanteert een "zero tolerance" beleid voor kinderpornografie, minderjarigenreclame, mensenhandel en het gebruik daarvan op onze website. Vermoedelijke uitbuiting van minderjarigen en/of mensenhandel melden we ten aller tijden aan betreffende autoriteiten.
Ik ga ermee akkoord om illegale diensten of activiteiten te melden die in strijd zijn met de gebruiksvoorwaarden.
Ik ga er ook mee akkoord om vermoedelijke uitbuiting van minderjarigen en/of mensenhandel te melden bij de bevoegde autoriteiten.
Deze site maakt gebruik van Cookies. Door verder te gaan op de site ga je akkoord met ons gebruik van Cookies.
Zoek seks advertenties van escorts en prive ontvangst in steden zoals Amsterdam, Rotterdam, Den Haag, Brussel, Amersfoort, Dordrecht, Haarlem, Bergen op Zoom, Leiden, Eindhoven. Bij ieder zoekwoord tonen wij je de resultaten van alles wat wij beschikbaar hebben in de database. Boek de beste escort dames of ga naar de anonieme afspraakjes van prive ontvangst. Als je op zoek bent naar de beste seksadvertenties dan is de zoekpagina van Top Escort de pagina waar je moet zijn. Geniet van de beste escortservice en prive ontvangst. Via onze zoekpagina heb je altijd resultaat. Zoek je een brunette, Marokkaanse escort, een Shemale of een dienst als penis massage of prostaat massage? Tussen de resultaten staan altijd de lekkerste escorts met de beste escortservice in Nederland of België.